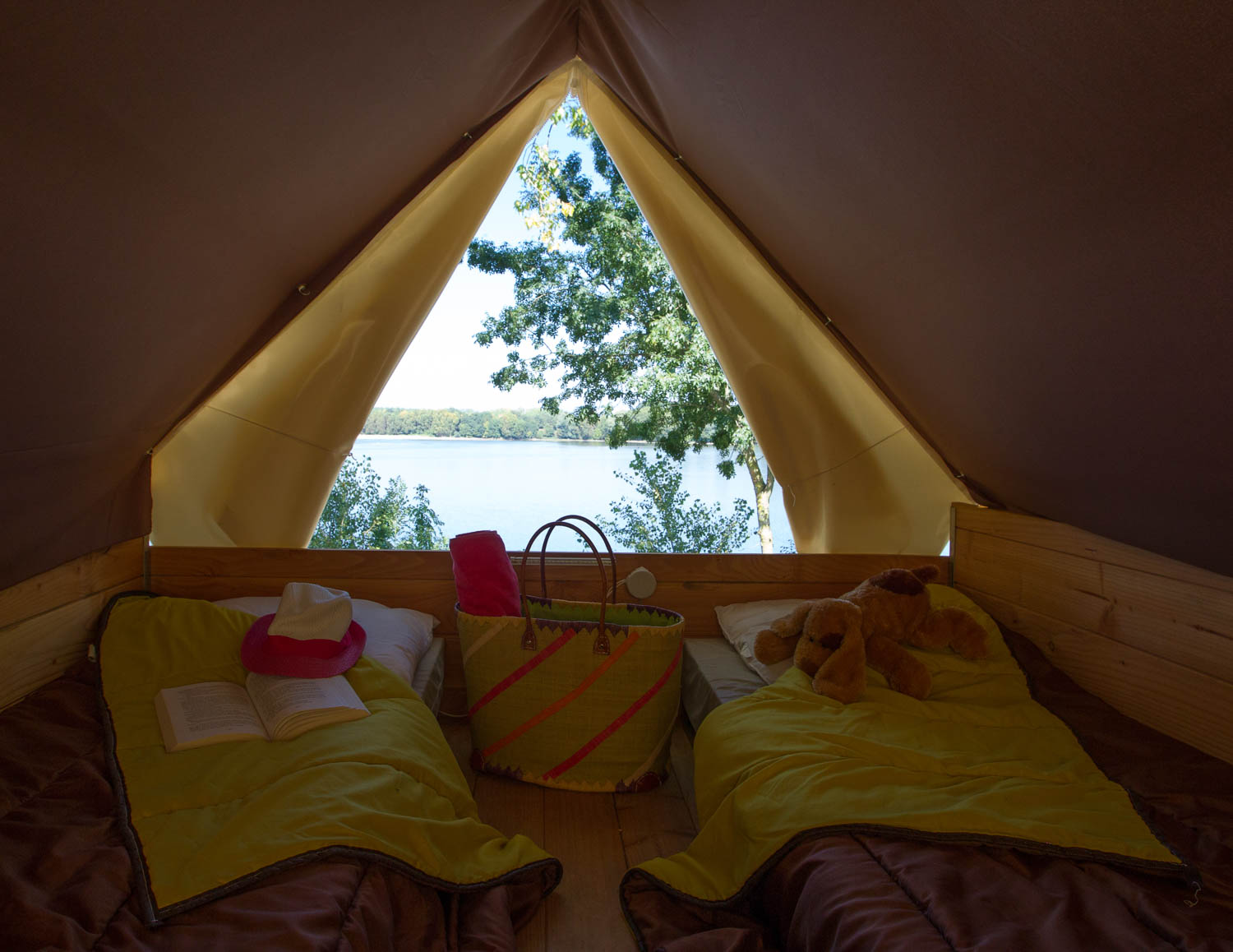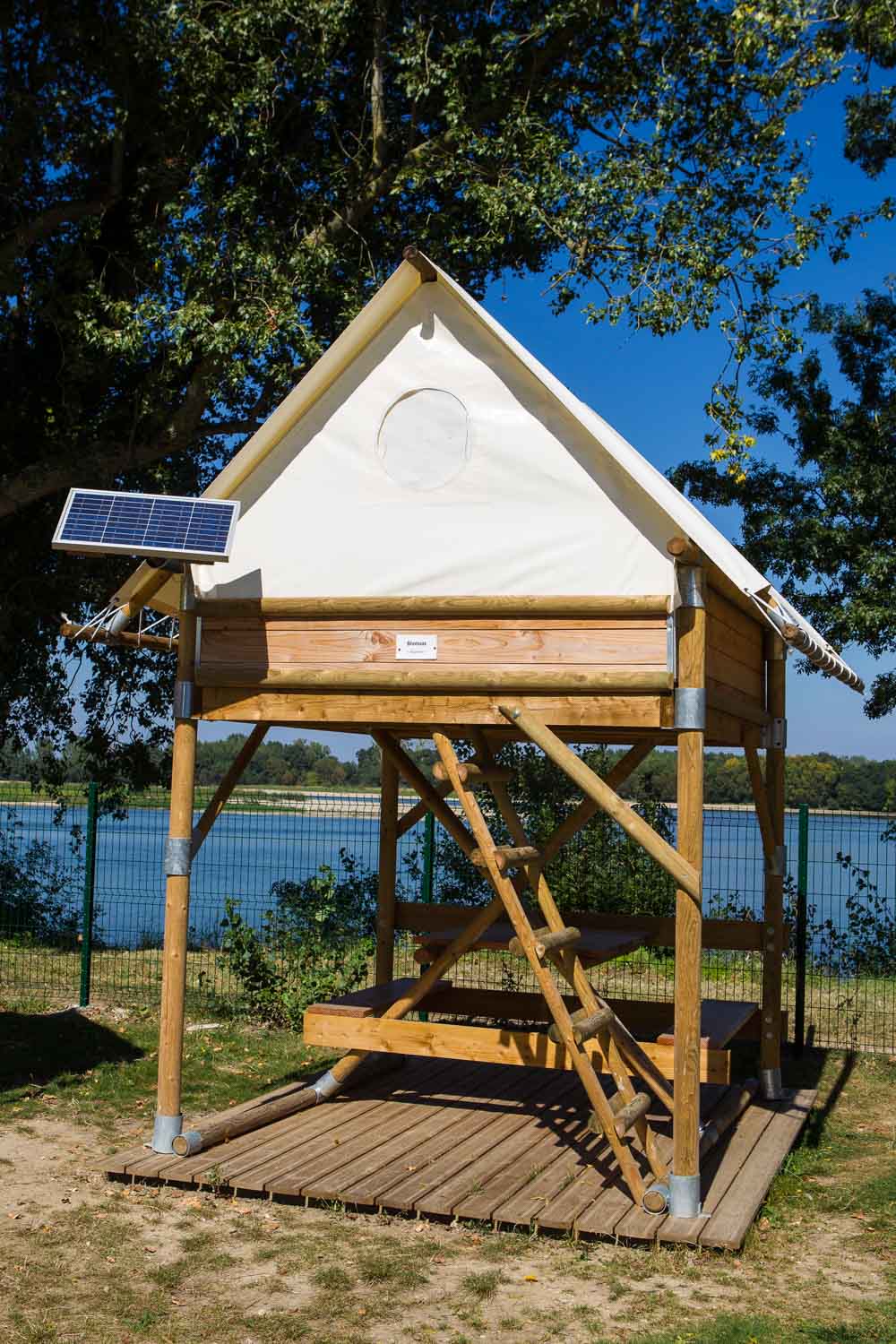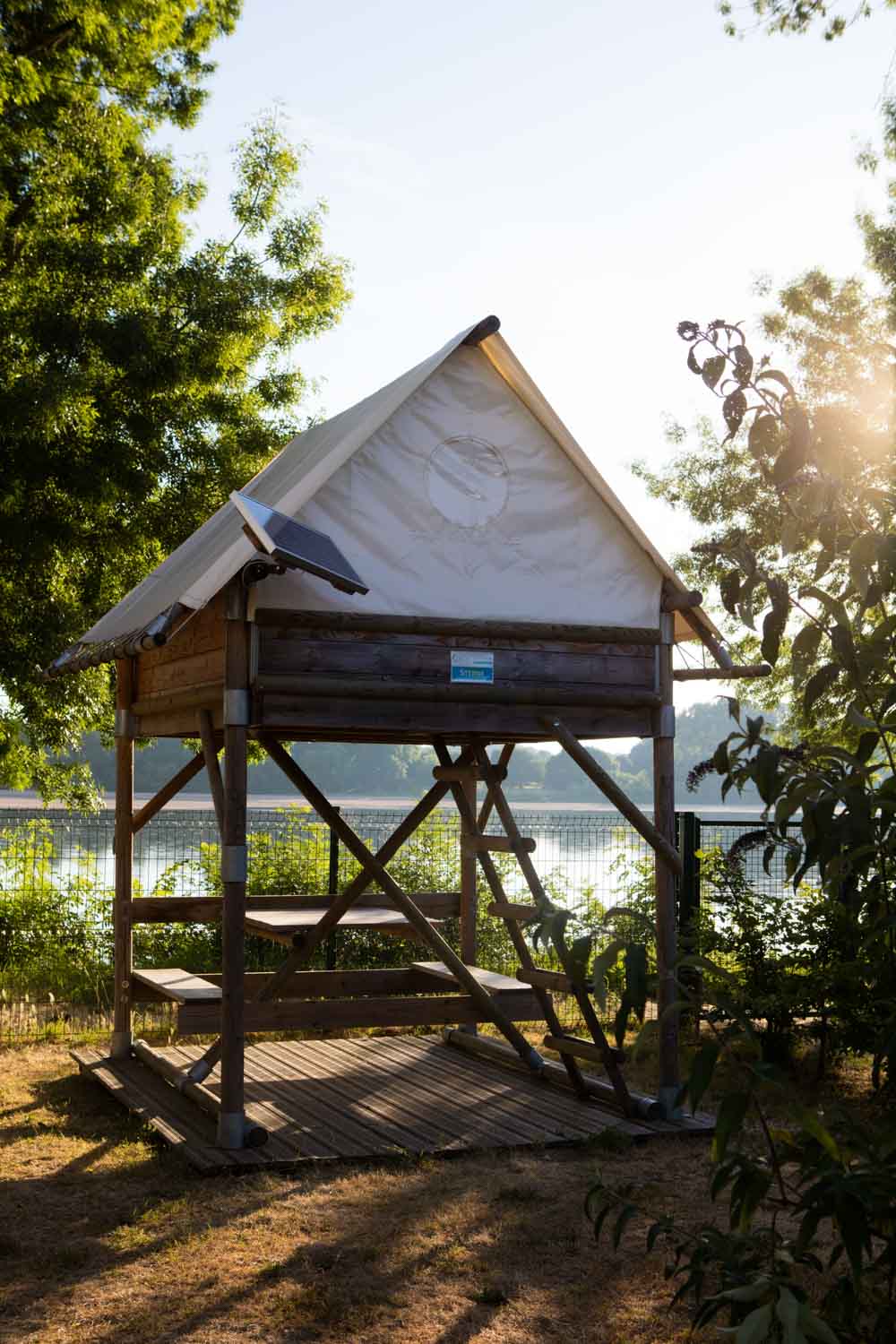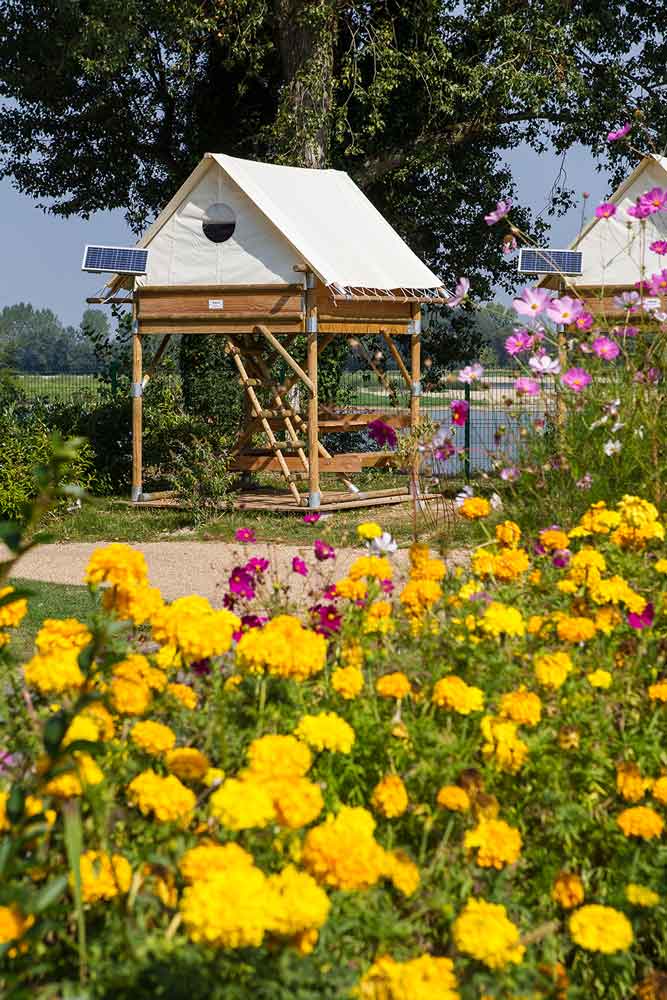 Bivouac tents on the banks of the Loire in Montsoreau
For cyclists on the Loire by bike
On the Isle Vert campsite in Montsoreau, we have Bivouac tents for you. These tents are built on stilts and offer a breathtaking view of the Loire. Under the tent you will find benches and picnic tables so you can eat under cover if necessary. Inside the tent you will find LED lighting and a USB connection for charging your phone. Electricity is provided by solar panels. These tents are ideal if you are cycling along the Loire or following the Loire à Vélo cycle route and want to stop over for a few nights. We also offer a breakfast package with a breakfast basket delivered to your pitch in the morning.
To visit in Anjou and the Loire Valley
Nature and heritage around your campsite in Saumur
The Isle Verte campsite in Montsoreau is nestled in a region of rare cultural wealth. Around Montsoreau and Saumur, don't miss the troglodytic dwellings dug out of the tufa stone on the slopes of the Loire and the superb cellars that run underground in the region, such as the Ackerman cellar in Saumur, which extend over several kilometres. The white tufa stone has given their identity to the buildings around Montsoreau, such as the splendid Fontevraud Abbey where Richard the Lionheart is buried. A must-see for any stay in Saumur is the Cadre Noir and its equestrian shows. Children will love the Doué la Fontaine Zoo where animals from all over the world live in old stone quarries.