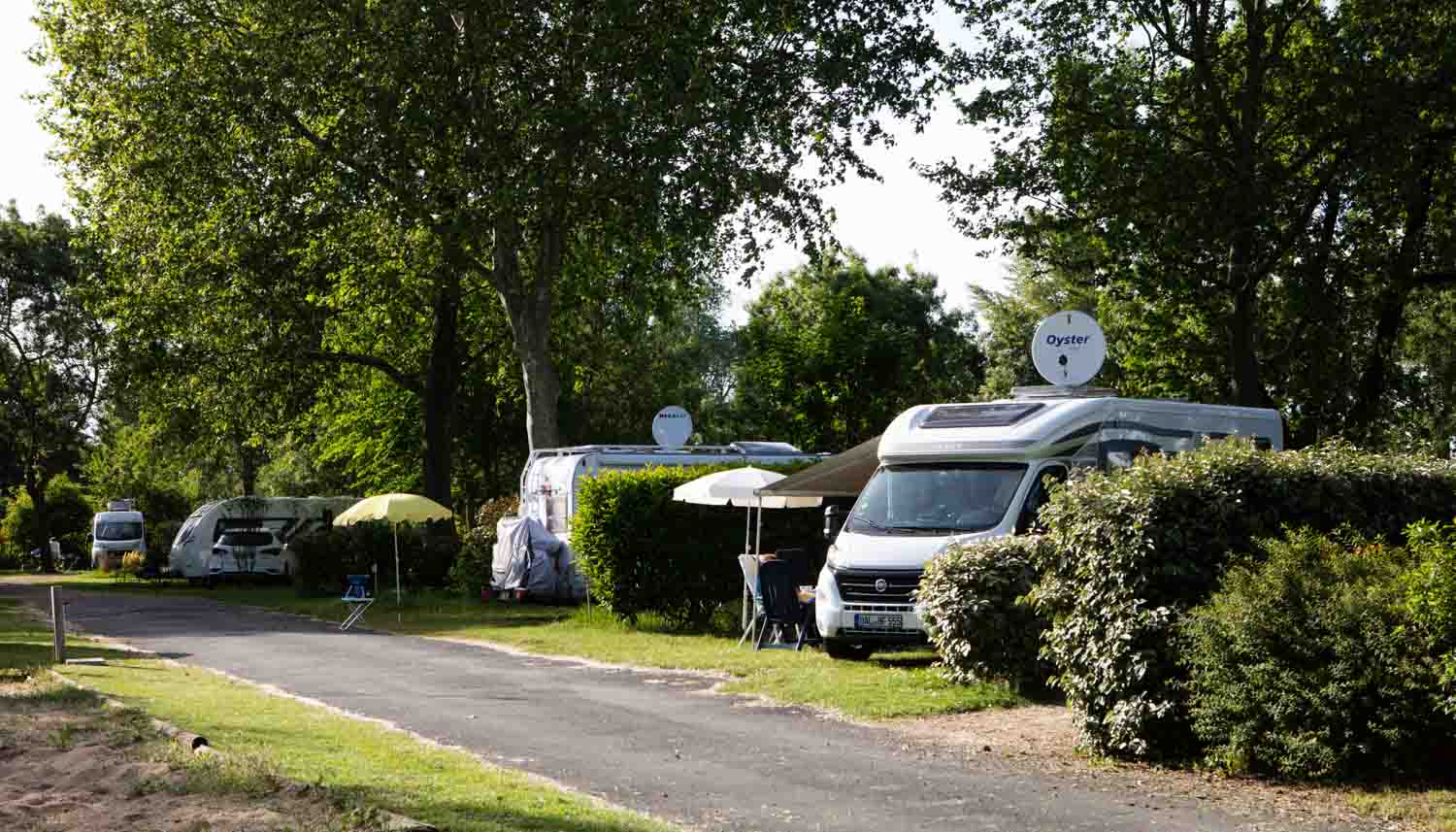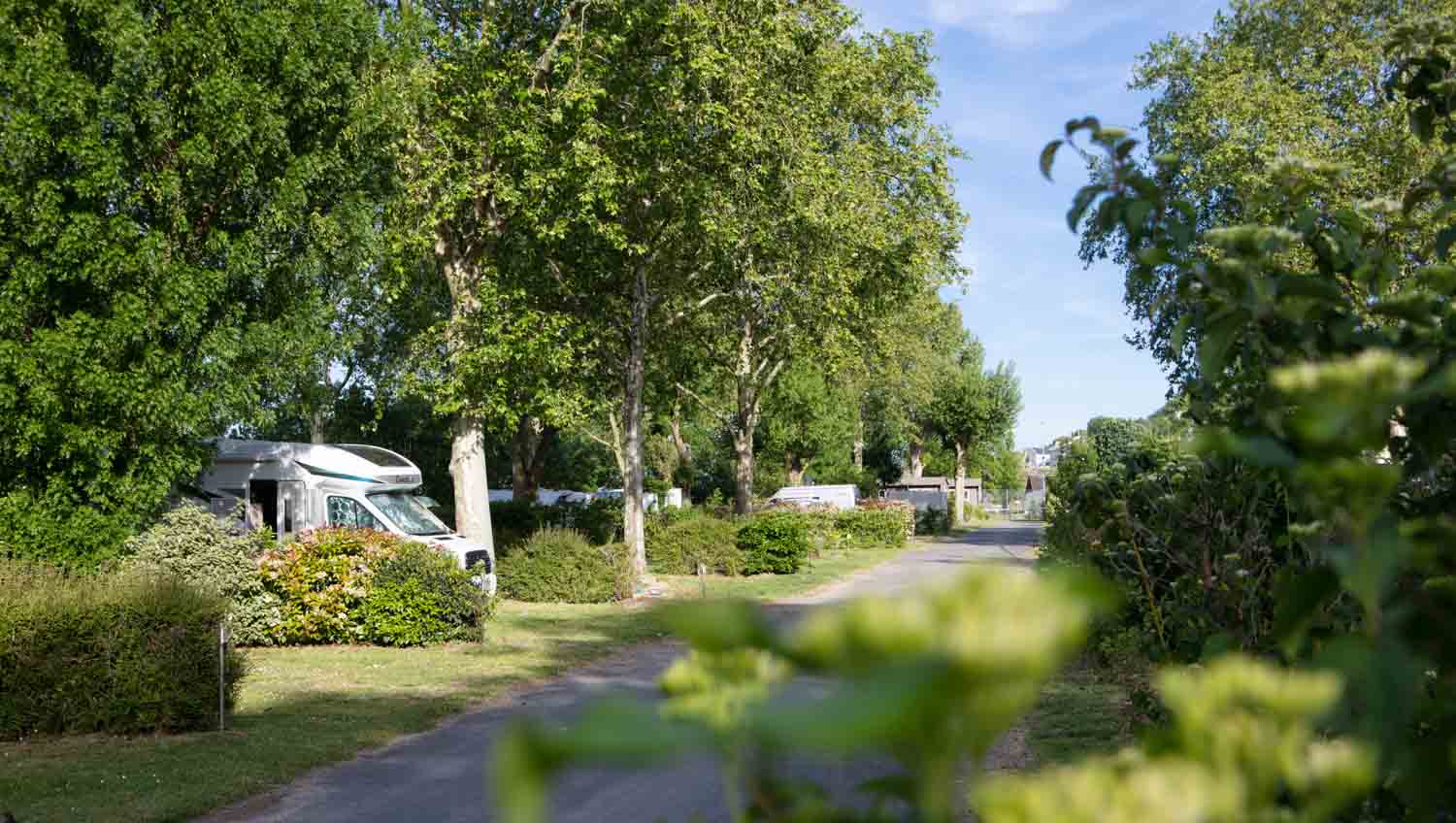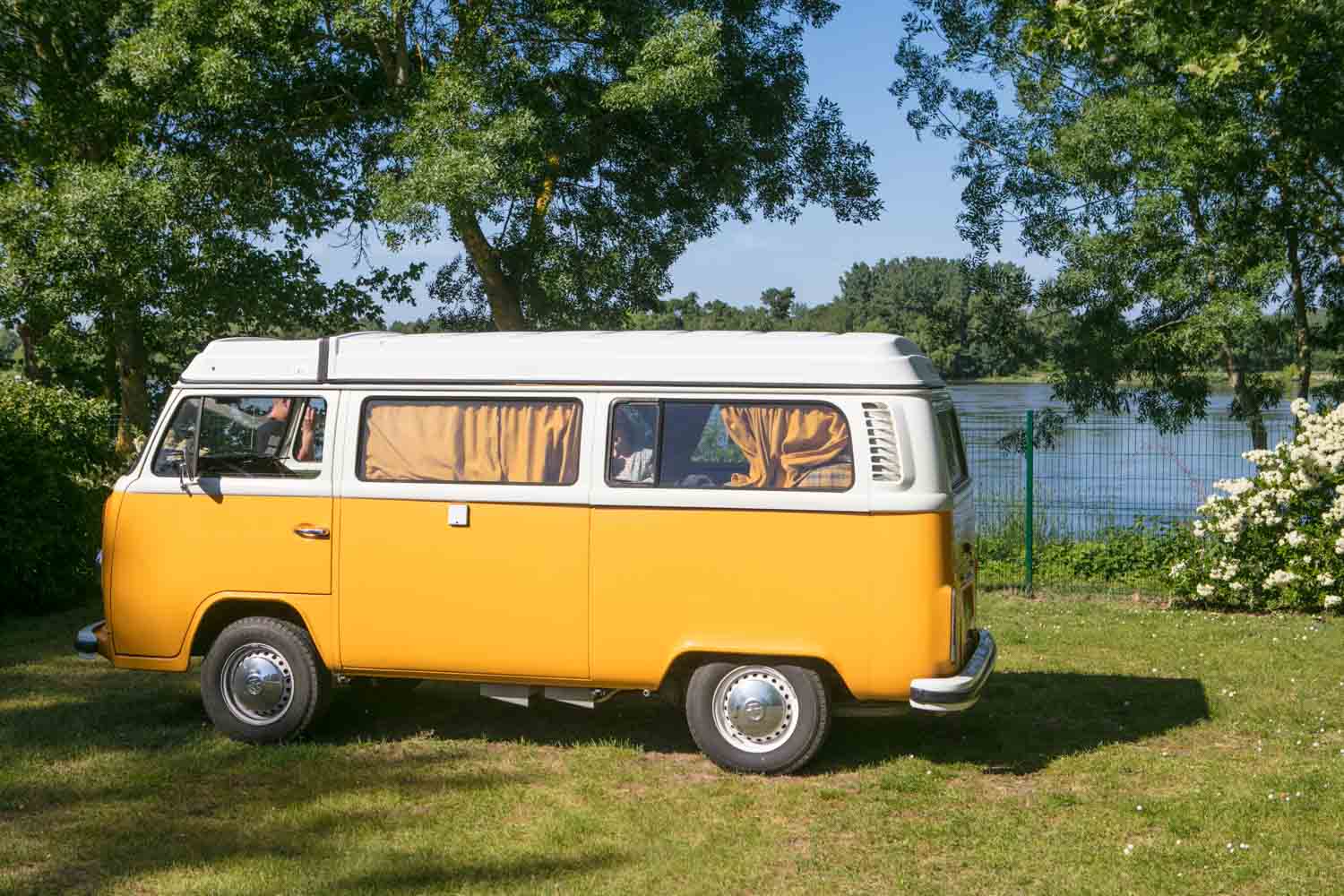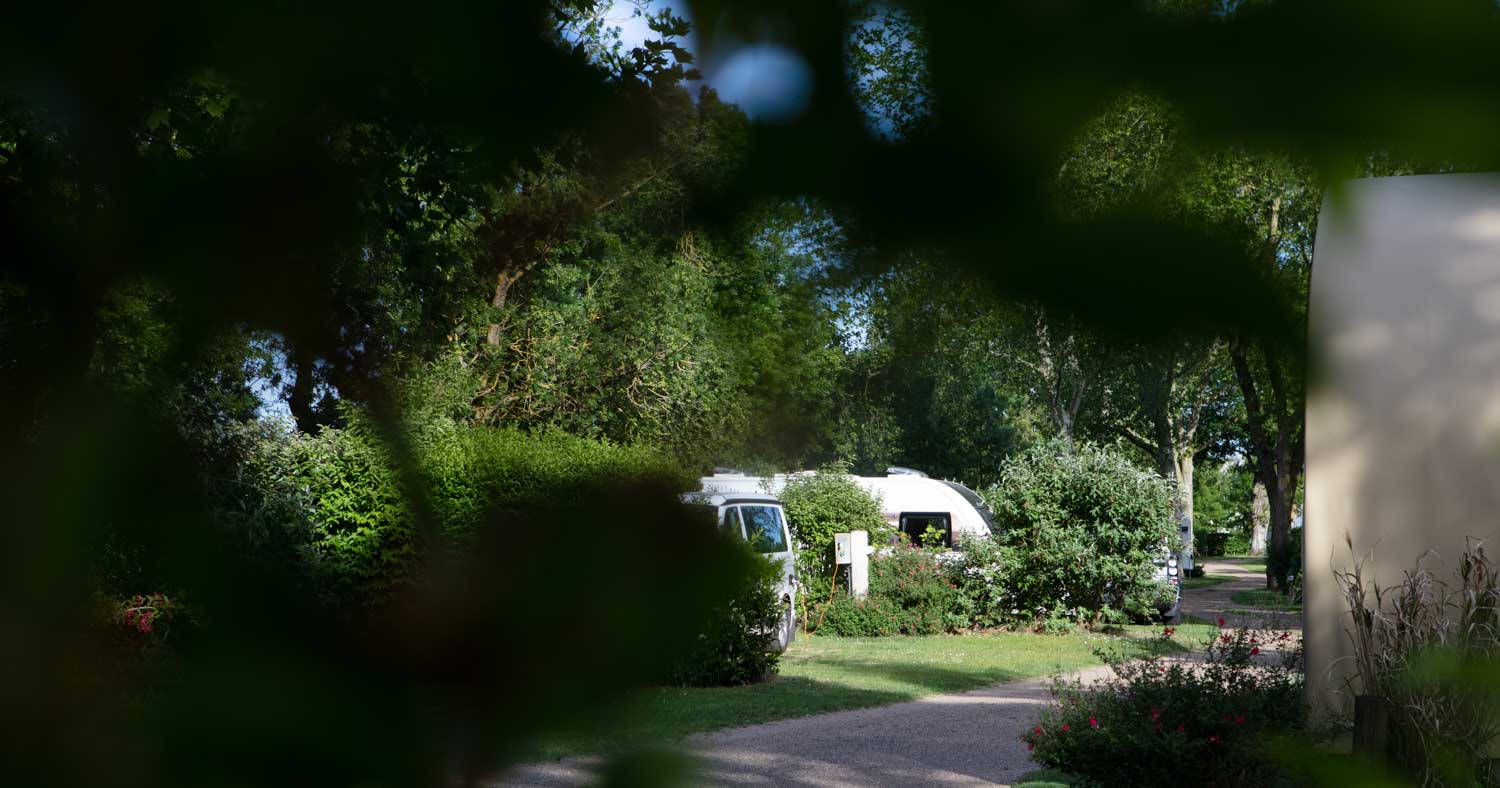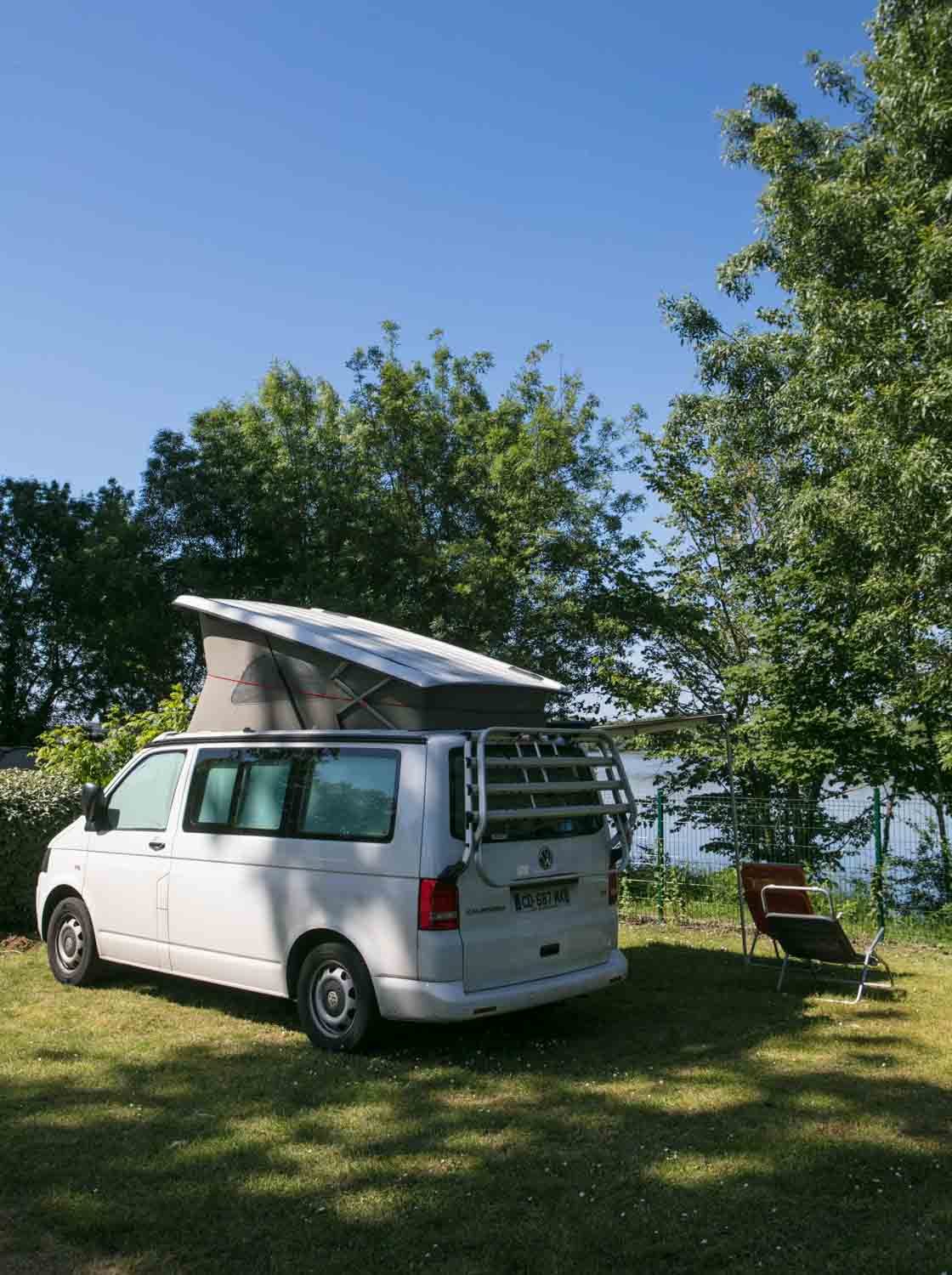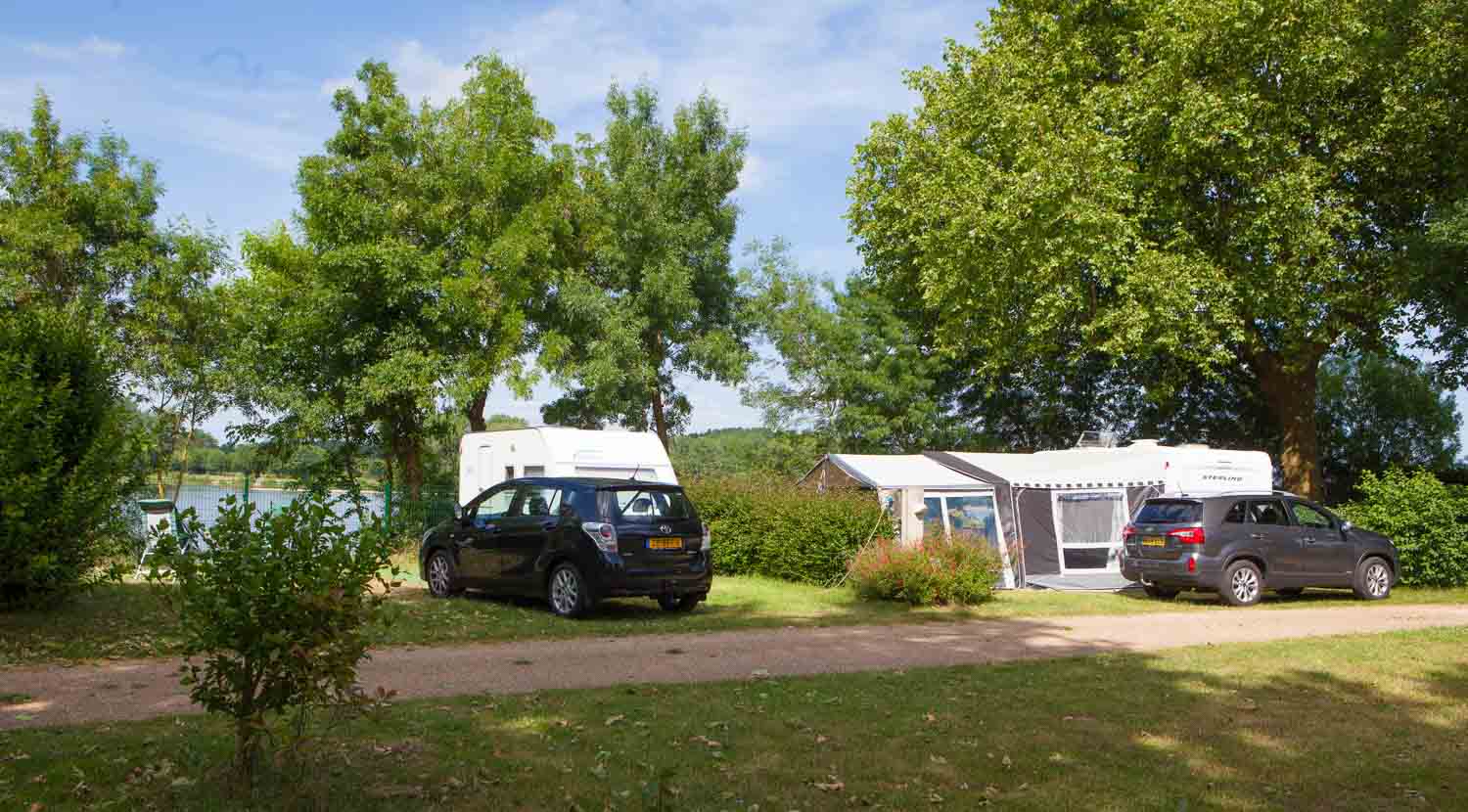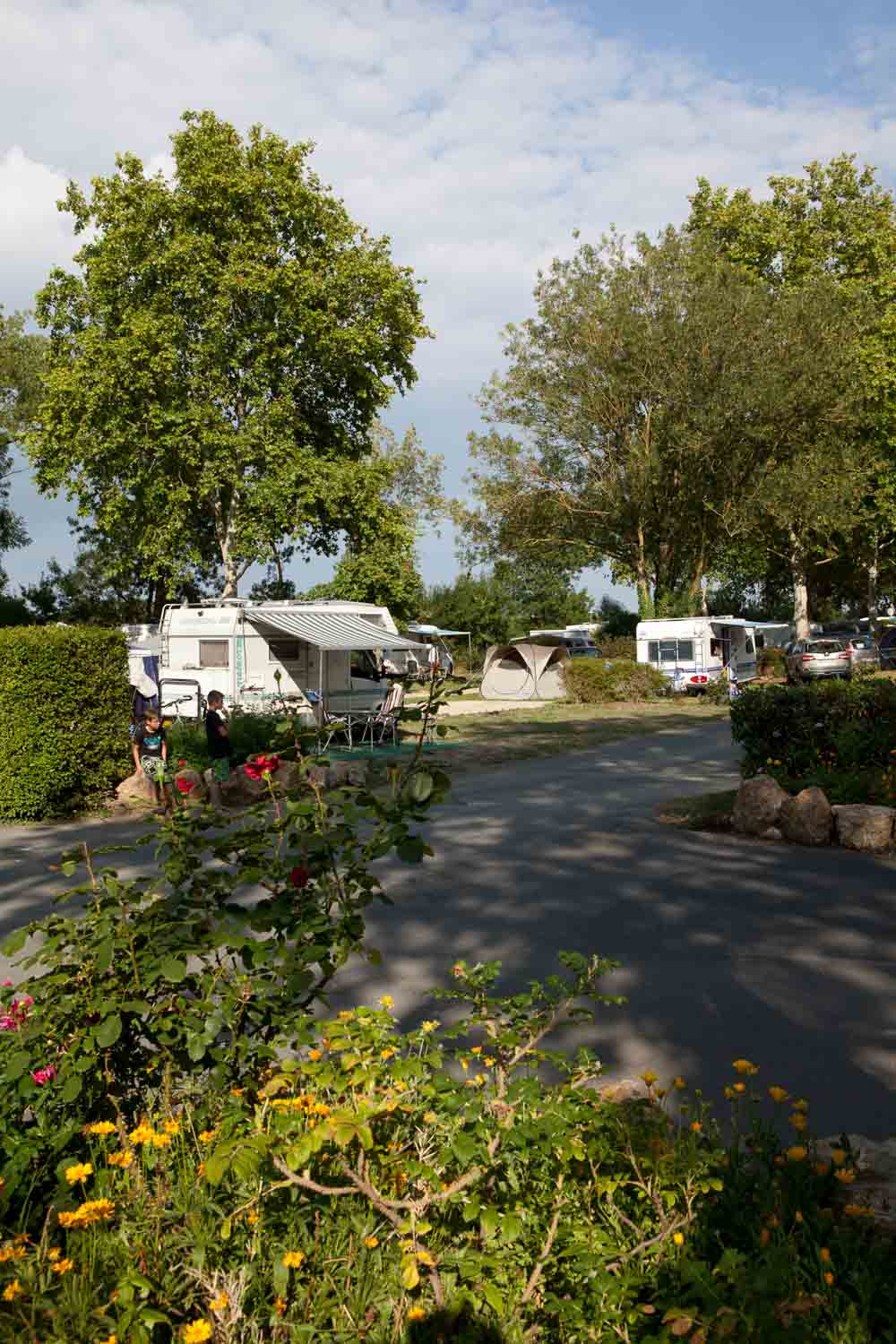 Camping pitches in Montsoreau on the edge of the Loire
For your caravan, tent or motorhome holiday
The campsite in Saumur l'Isle Verte offers 114 camping pitches. Some of these pitches are located on the banks of the Loire. They offer a view of the wild river. Grassy, shaded or semi-shaded, these pitches are spacious and separated by hedges to preserve your privacy. The campsite is flat, the pitches are easy to access and suitable for caravans, tents or motorhomes. Even for large trailers. For your convenience, all pitches have an electrical connection (10 A) and access to our sanitary block. If you are travelling by motorhome, we even have a motorhome service area where you can empty and refuel your vehicle.
Camping pitches in Saumur
View of the Loire and individual bathrooms
The pitches at the Isle Verte campsite in Montsoreau are shaded or semi-shaded, depending on your wishes. Flat and easy to access, they can accommodate all types of caravan, tent or motorhome. All these pitches have a 10A electrical connection. They give you access to the campsite's sanitary block with showers, toilets and WCs. Some of these pitches have a view of the Loire.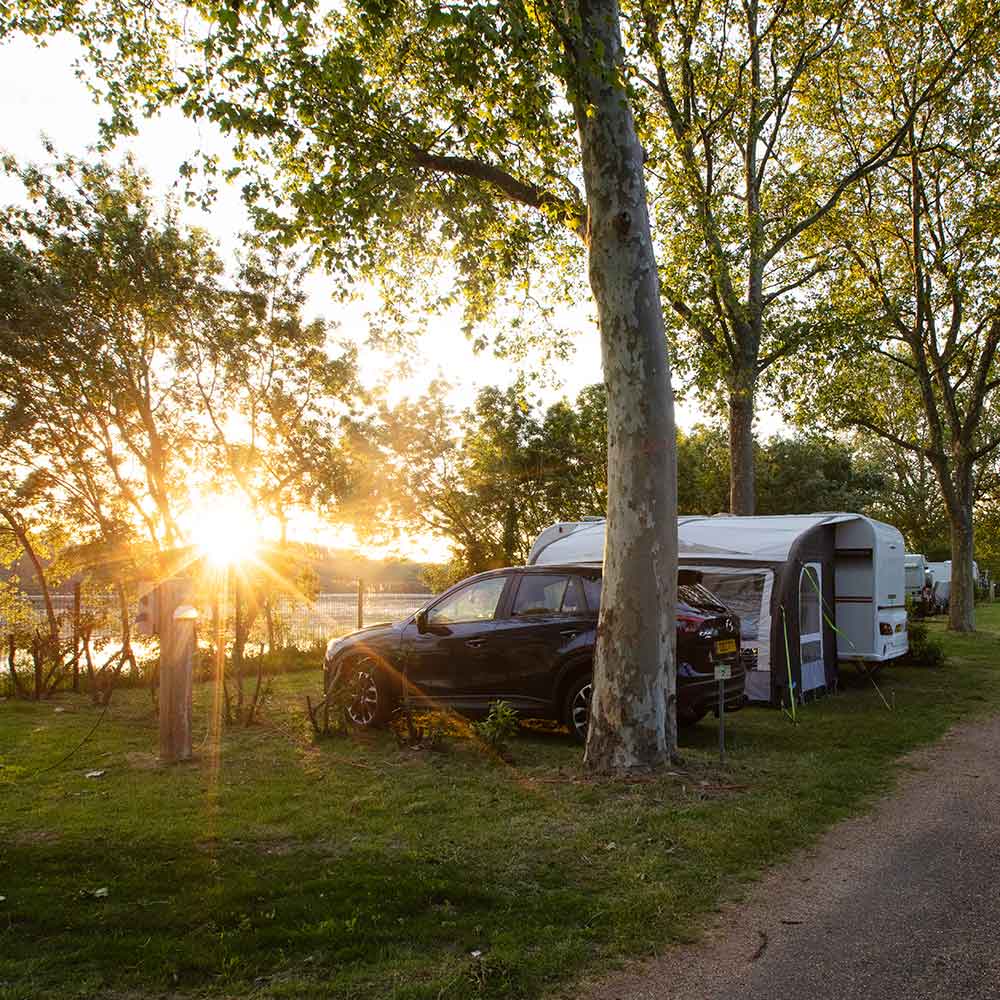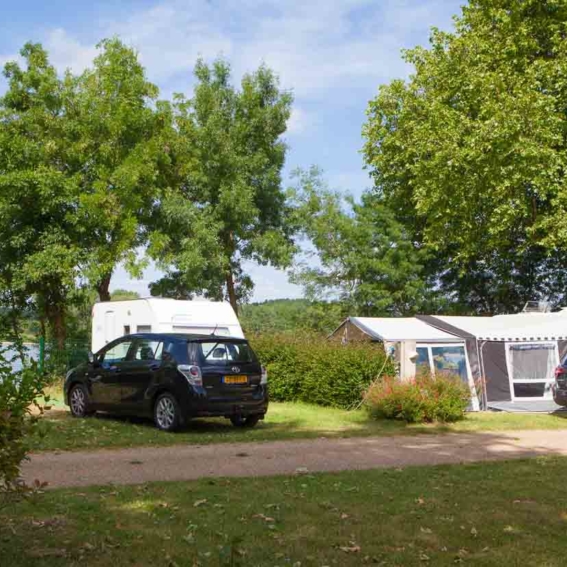 Camping pitches with individual sanitary facilities
For a comfortable holiday
If you want to enjoy a camping holiday with your caravan, tent or camper van, Camping l'Isle Verte offers pitches with individual sanitary facilities. These individual sanitary facilities have a shower, a washbasin and a refrigerator. This will make your outdoor holiday at camping l'Isle Verte even more enjoyable.
La Loire à Vélo camping pitch
Easy step for cyclists
If you are cycling along the Loire River on the Loire à Vélo cycle route, the Isle Verte campsite has pitches specially designed for you. You can pitch your tent around our "Vél'Abri". You will find picnic tables, electrical connections, fridges, a microwave, lockers with electrical connections (0.50€), a collective barbecue and even beds. It is the ideal place to meet other cyclists or hikers visiting the Loire Valley and the Saumur region.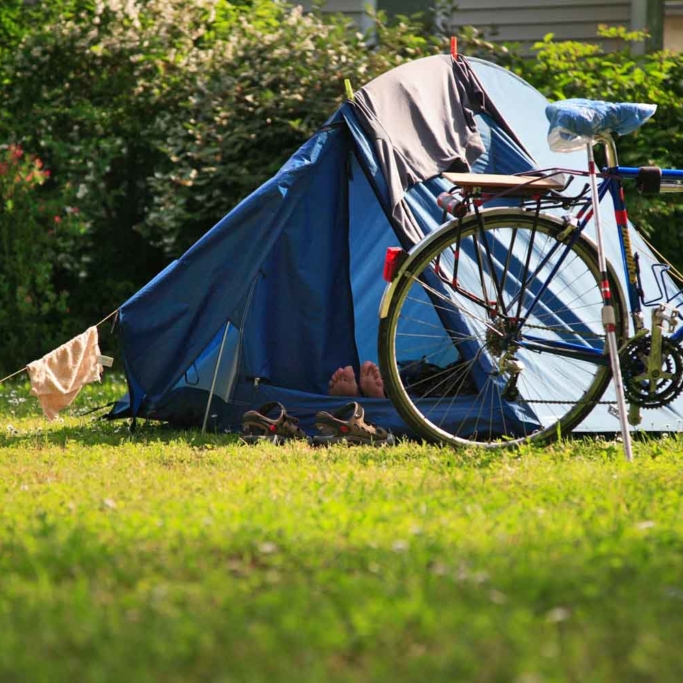 To visit in Anjou and the Loire Valley
Nature and heritage around your campsite in Saumur
The Isle Verte campsite in Montsoreau is nestled in a region of rare cultural wealth. Around Montsoreau and Saumur, don't miss the troglodytic dwellings dug out of the tufa stone on the slopes of the Loire and the superb cellars that run underground in the region, such as the Ackerman cellar in Saumur, which extend over several kilometres. The white tufa stone has given their identity to the buildings around Montsoreau, such as the splendid Fontevraud Abbey where Richard the Lionheart is buried. A must-see for any stay in Saumur is the Cadre Noir and its equestrian shows. Children will love the Doué la Fontaine Zoo where animals from all over the world live in old stone quarries.