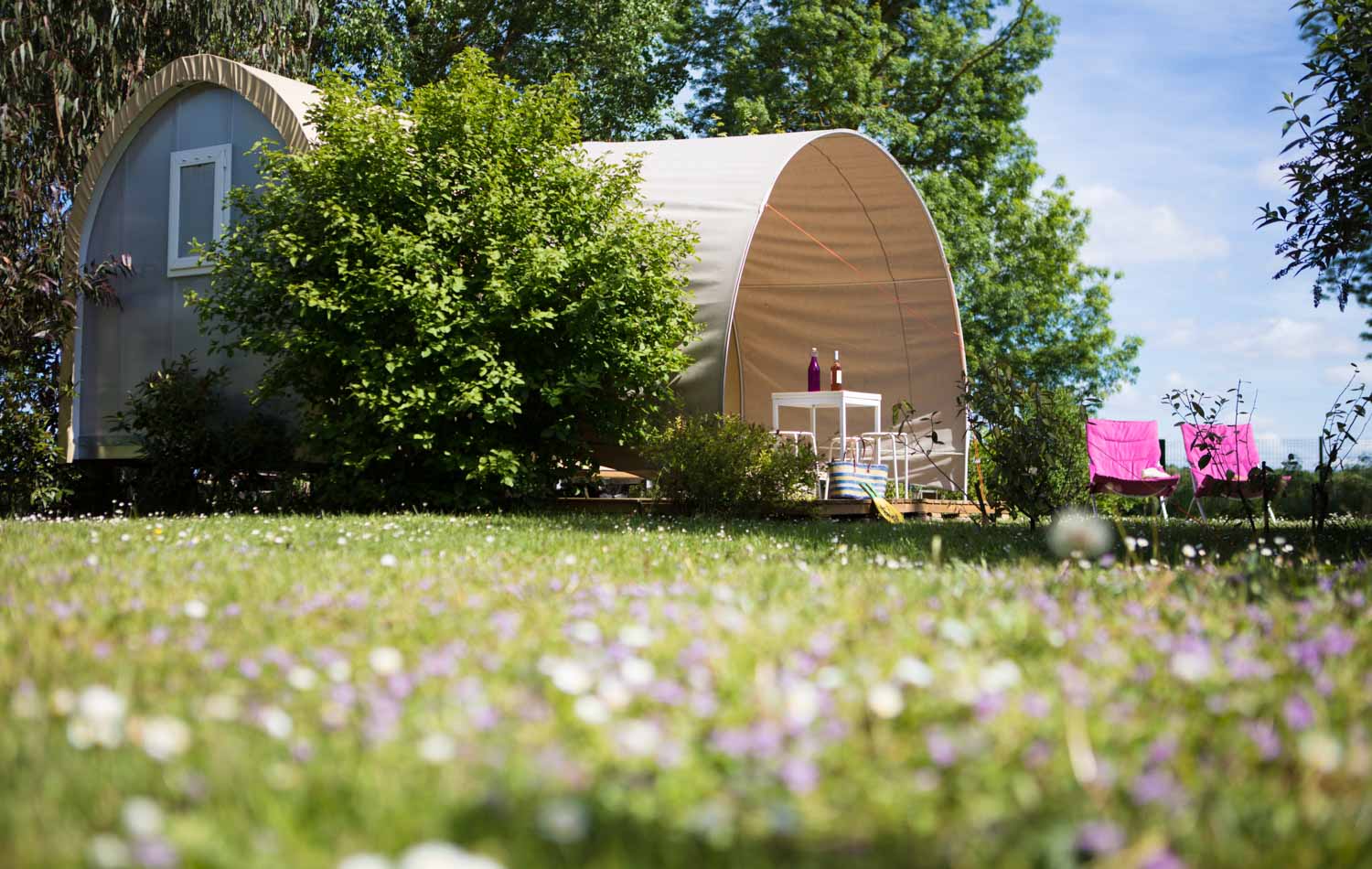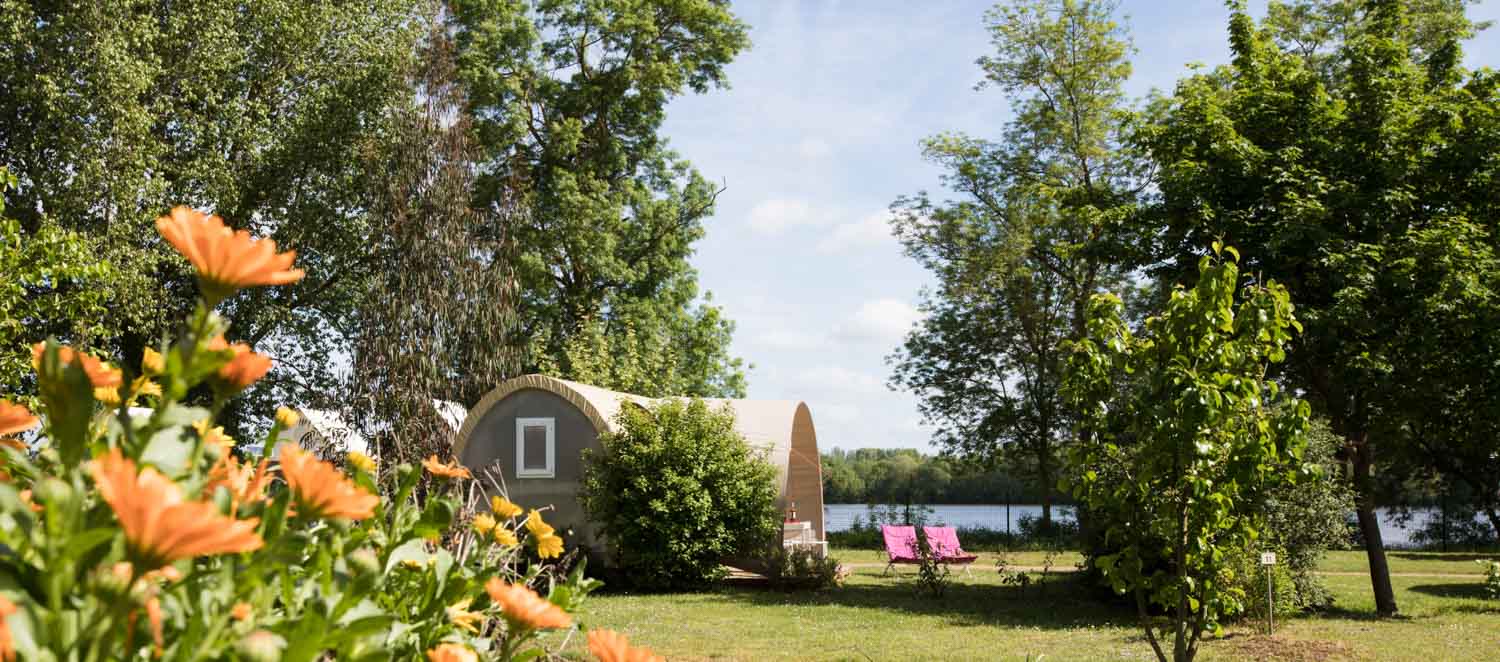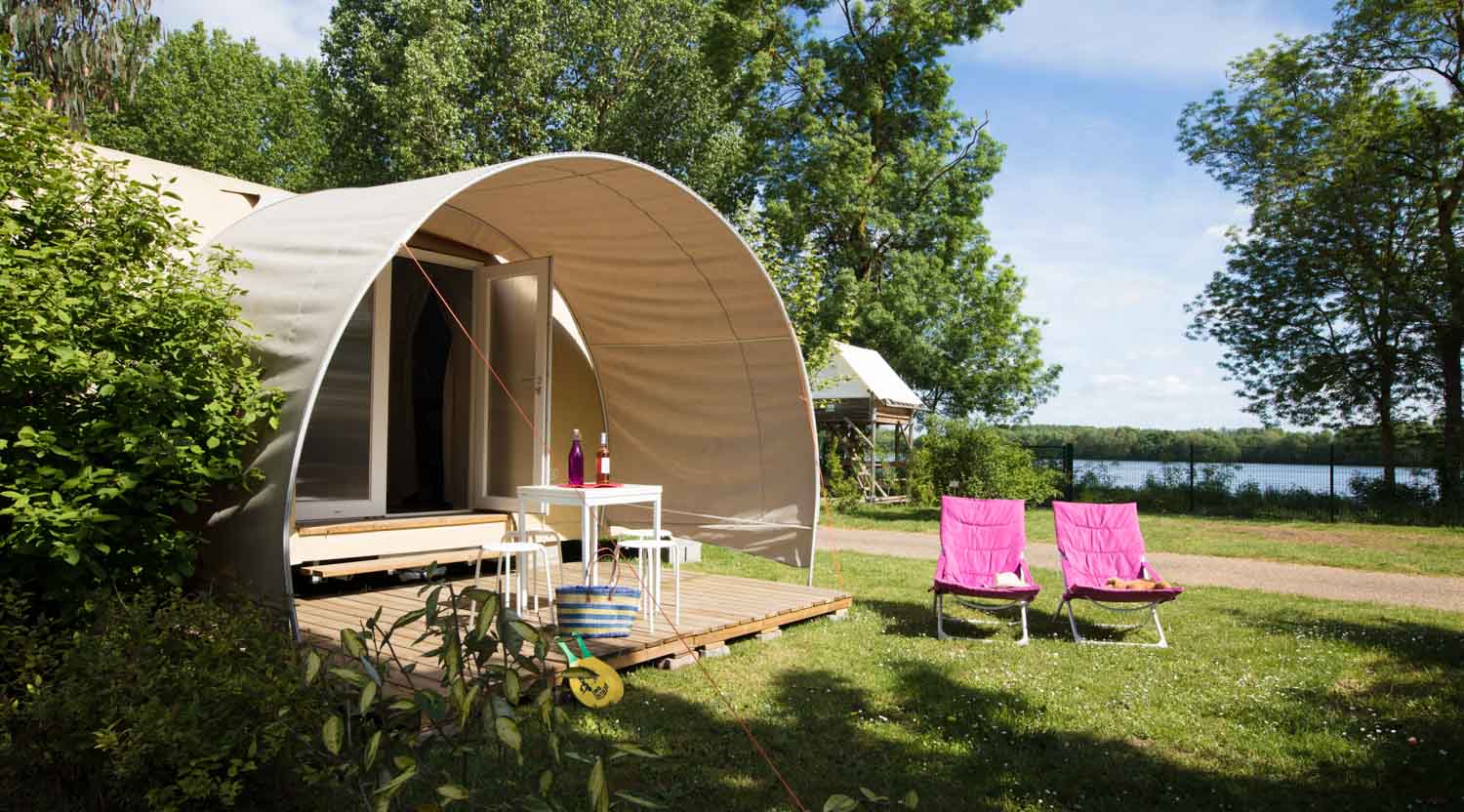 Coco Sweet on our campsite in Montsoreau
Unusual accommodation in the Loire Valley
Our Coco Sweet rental is an INSOLITE ACCOMMODATION with two bedrooms (one double bed and two twin beds). It also has a small kitchen and a terrace with garden furniture. Coco Sweet does not have a bathroom, but it is located near the campsite's sanitary block where you will find toilets and showers. Another way to experience camping in the Loire Valley with this cheap and original rental only a few minutes from Saumur. 
To visit in Anjou and the Loire Valley
Nature and heritage around your campsite in Saumur
The Isle Verte campsite in Montsoreau is nestled in a region of rare cultural wealth. Around Montsoreau and Saumur, don't miss the troglodytic dwellings dug out of the tufa stone on the slopes of the Loire and the superb cellars that run underground in the region, such as the Ackerman cellar in Saumur, which extend over several kilometres. The white tufa stone has given their identity to the buildings around Montsoreau, such as the splendid Fontevraud Abbey where Richard the Lionheart is buried. A must-see for any stay in Saumur is the Cadre Noir and its equestrian shows. Children will love the Doué la Fontaine Zoo where animals from all over the world live in old stone quarries.